Kalamazoo Long Term Care Pharmacy (KLTC Pharmacy), privately owned and operated, launched in 2004 with a core focus on:
Superior customer service
Driving change for the benefit of those we serve
Continuous process improvement
On-time delivery
Becoming an integrated partner to help reduce costs for our customers.
We proactively seek out systems and practices that will improve our customer's way of doing business. As a result, KLTC Pharmacy has made substantial investments in technology to establish new standards in the long term care (LTC) industry. Our state-of-the-art pharmacy was designed to ensure efficiency, accuracy and continuity of service. This allows us to hold the highest standards of quality, and give you a system that provides residents industry-leading patient safety.
---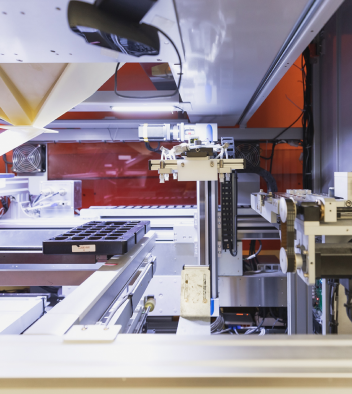 In order to meet the standards set-forth in our "core focus" KLTC Pharmacy recognizes our processes and strategies may change to best serve our customers, however, we want our values to always remain the same as they are the foundation from which we make all our decisions. As a partner in serving your campus, we look forward to sharing our values with you during a personal visit.
At Kalamazoo Long Term Care Pharmacy, we deliver top-quality, cost-effective, regulatory-compliant pharmaceutical services to meet your needs.
We would like to thank you in advance for the opportunity to serve your business. We look forward to partnering with you to serve the residents you care for daily.